---
This memory is about Blaise Thompson's first car: a 1998 Honda Accord EX.
identification
year
1998
make
Honda
model
Accord
body
4 door sedan
option
EX
WI license plate
279 WDM
WI title number
14097A5002-6
VIN
1HGCG565XWA069663
motor
cylinders
4
tires
width
195"
aspect ratio
65%
diameter
15"
code
195/65R15
Blaise and his dad bought this car off of craigslist summer 2011. Nancy nicknamed the car "black beauty".
---
2004-01-24 sold
Vehicle purchased by Lesly M. Hellerud. 57229 miles.
---
2004-04-30 transmission problems
Comment at Honda Dealer: transmission hesitates when shifting from first to second. 60675 miles.
---
2011-06-18 sold
Vehicle was sold by Ben and Lesley Taylor (of Grapevine, Texas) to David Thompson for $2,800. Condition: "as is".
---
2019-03-14 battery replaced
Replaced battery, Walmart.
---
2020 blown out tire
On Monday 2020-10-26 I blew out the front drivers-side tire on a pothole on Fish Hatchery road. I was driving to the Gym very early, between 4 and 5. I put on the spare tire and limped back home.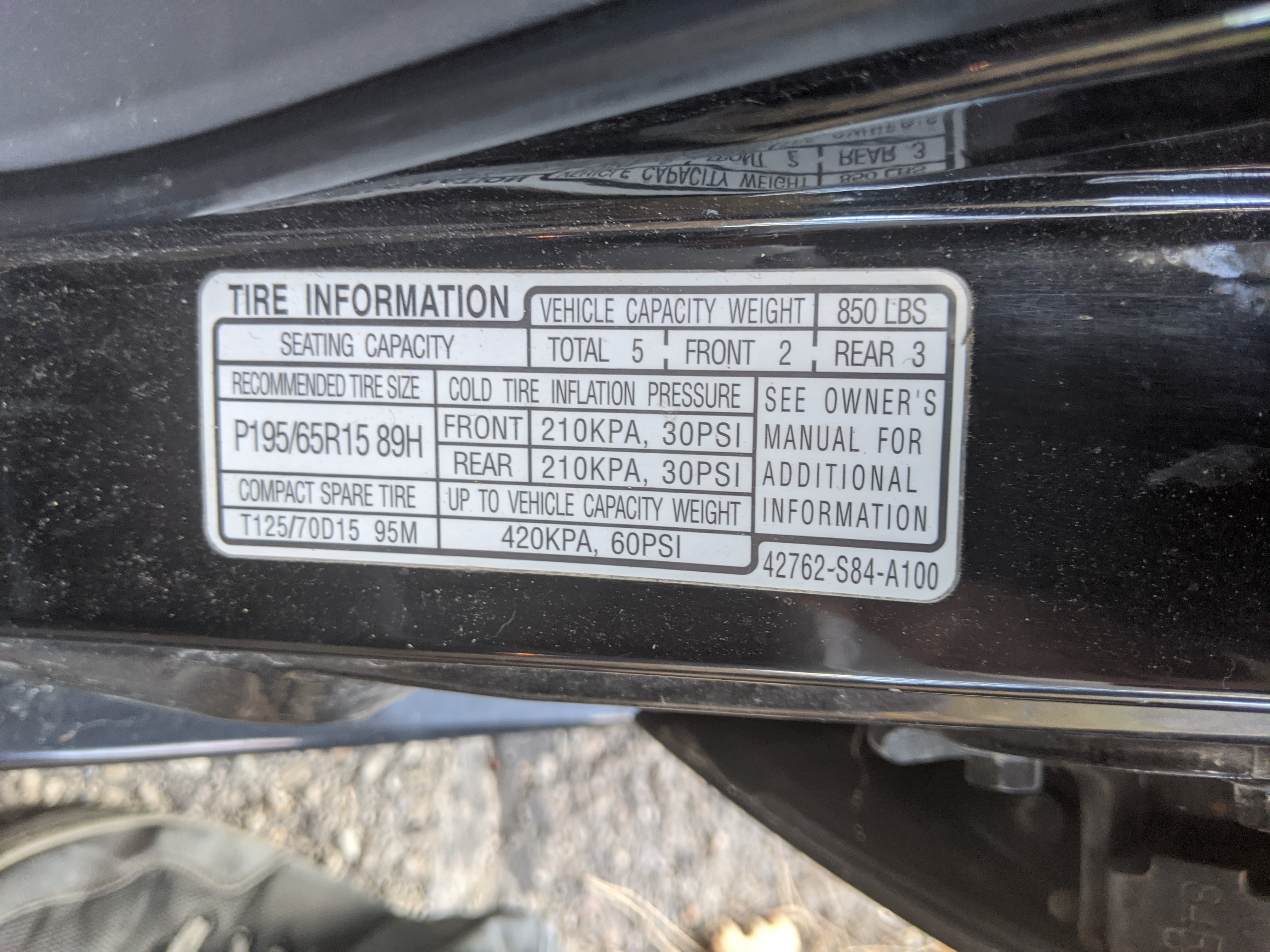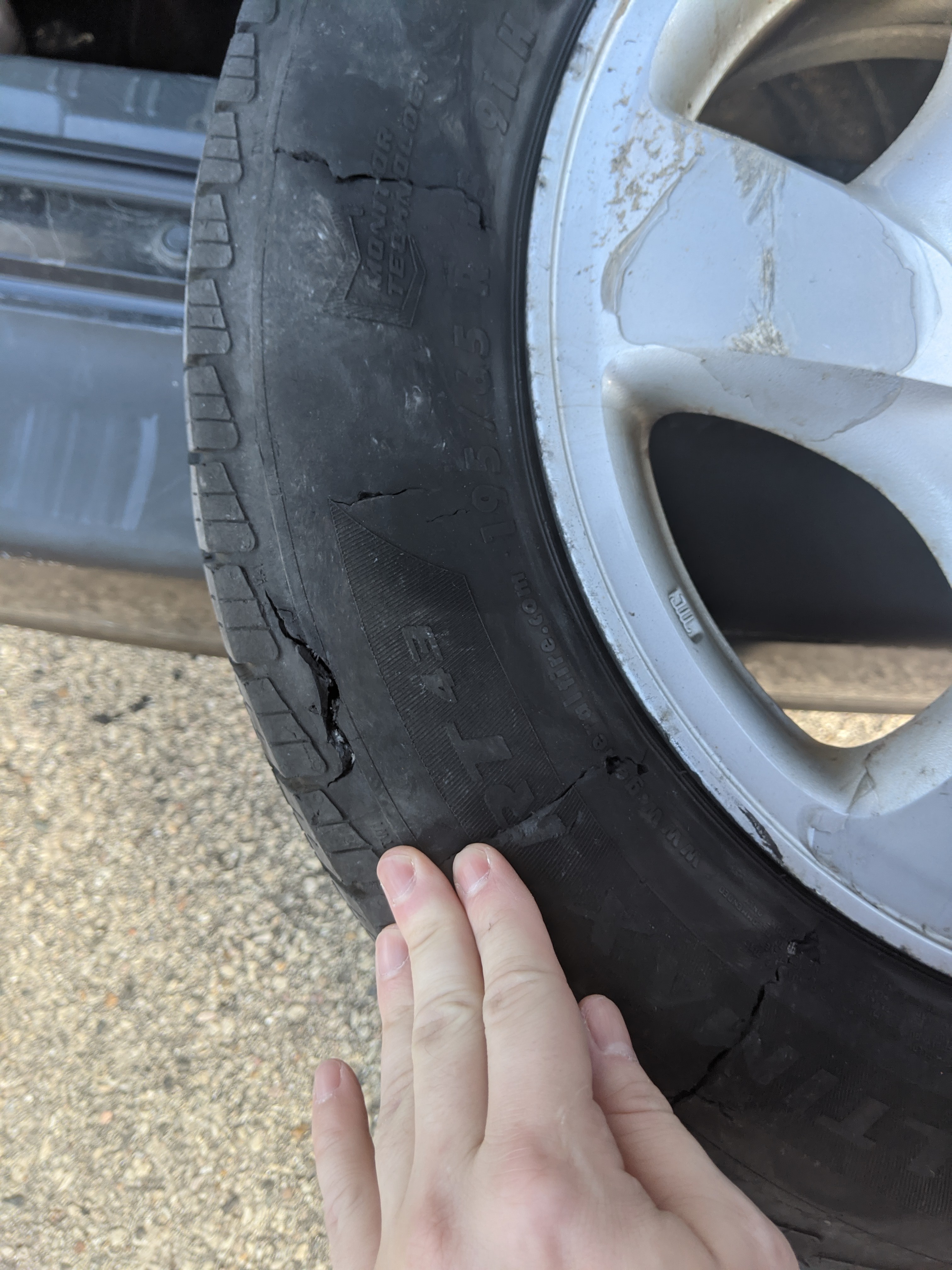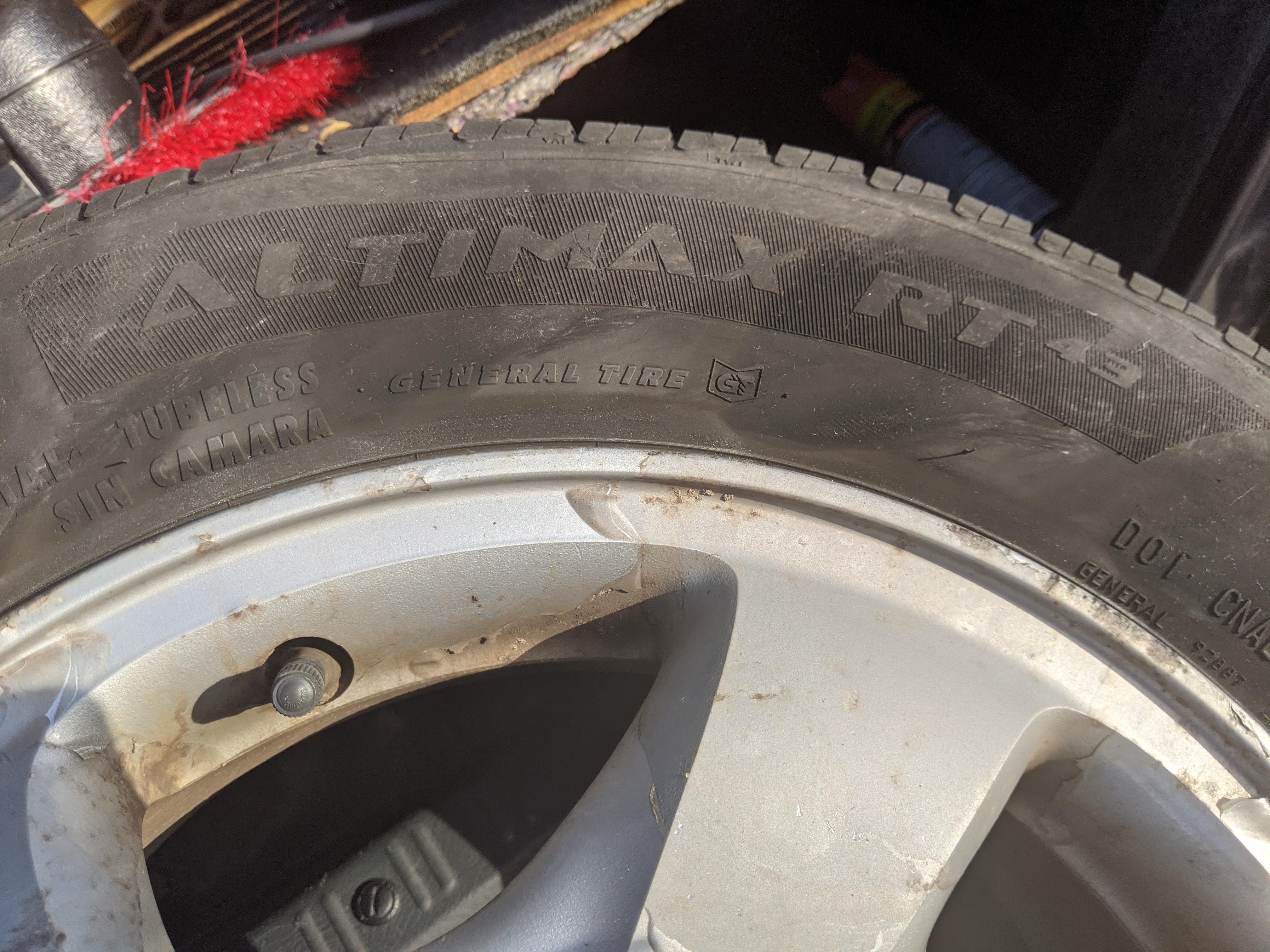 On Saturday 2020-11-01 I purchased a new tire. The pictures above helped me purchase the new tire. I purchased one General Altimax RT43 195/65R15 91 H Tire from Walmart for $85.99.

REMEMBER: TODO: BALANCE FRONT
---
CC0: no copyright