---
1998 Honda Accord EX
This memory is about Blaise Thompson's first car: a 1998 Honda Accord EX.
identification
year
1998
make
Honda
model
Accord
body
4 door sedan
option
EX
WI license plate
279 WDM
WI title number
14097A5002-6
VIN
1HGCG565XWA069663
motor
cylinders
4
tires
width
195"
aspect ratio
65%
diameter
15"
code
195/65R15
Blaise and his dad bought this car off of craigslist summer 2011. Nancy nicknamed the car "black beauty".
---
2004-01-24 sold
Vehicle purchased by Lesly M. Hellerud. 57229 miles.
---
2004-04-30 transmission problems
Comment at Honda Dealer: transmission hesitates when shifting from first to second. 60675 miles.
---
2011-06-18 sold
Vehicle was sold by Ben and Lesley Taylor (of Grapevine, Texas) to David Thompson for $2,800. Condition: "as is".
---
2019-03-14 battery replaced
Replaced battery, Walmart.
---
2020 blown out tire
On Monday 2020-10-26 I blew out the front drivers-side tire on a pothole on Fish Hatchery road. I was driving to the Gym very early, between 4 and 5. I put on the spare tire and limped back home.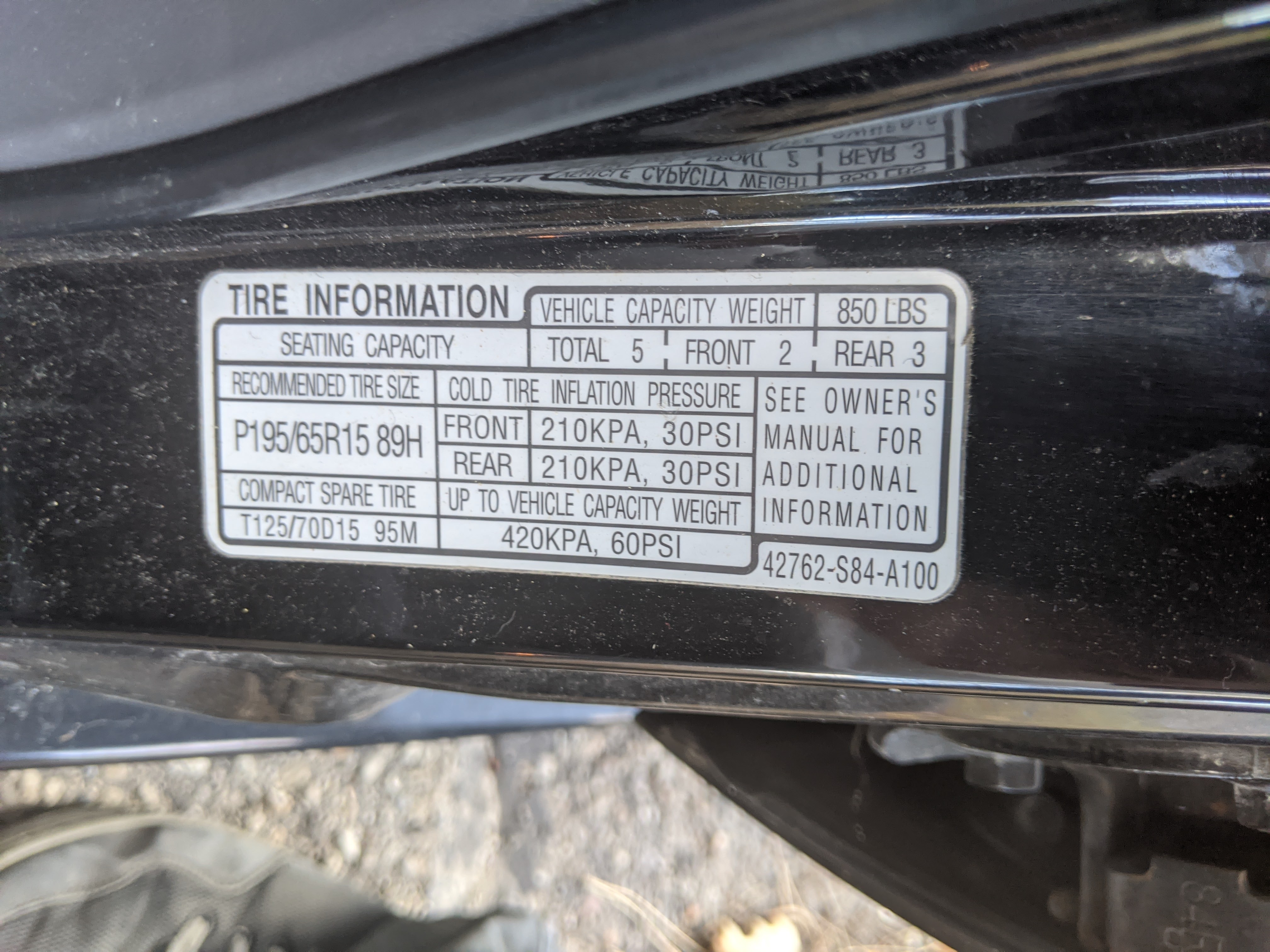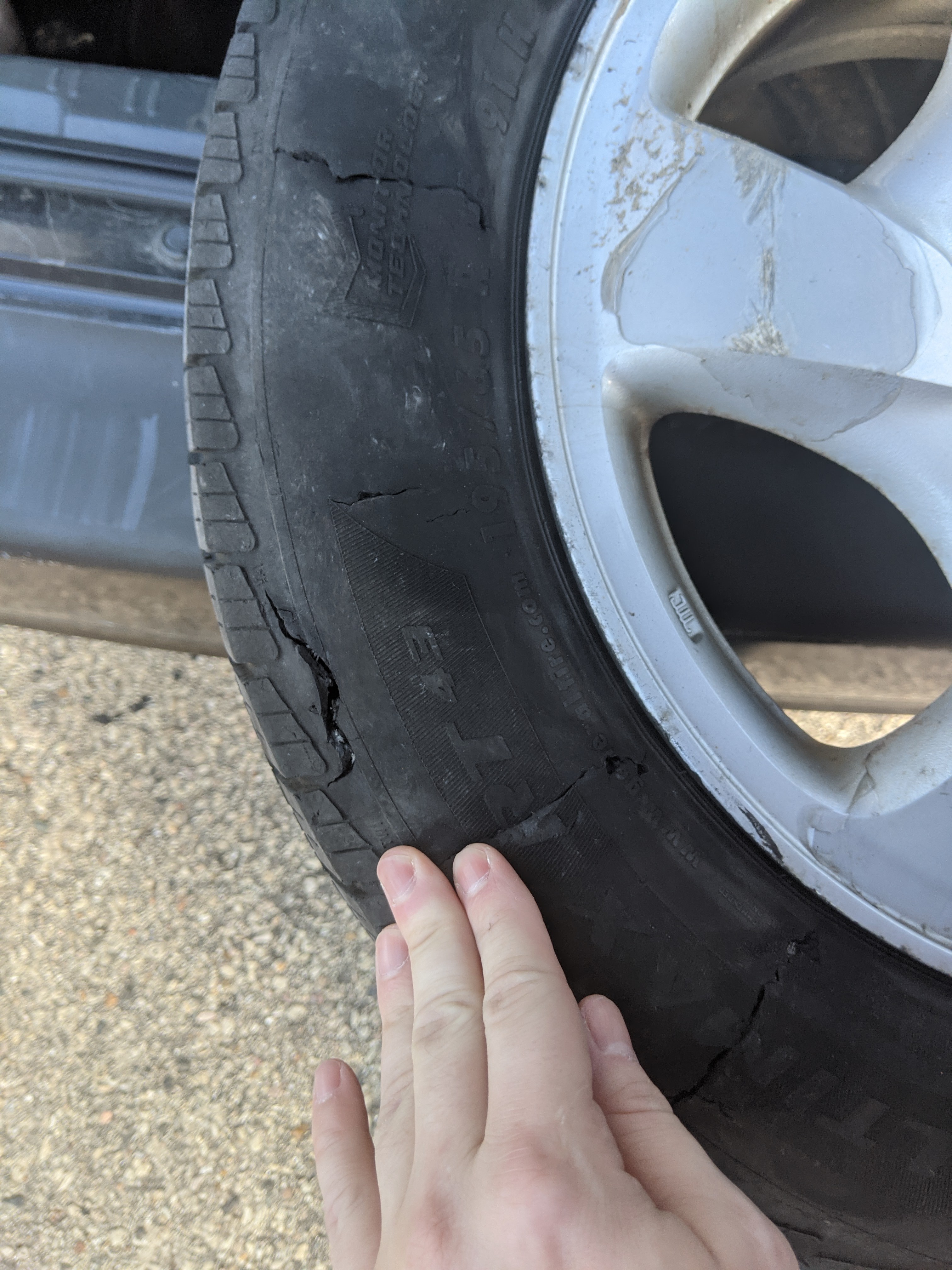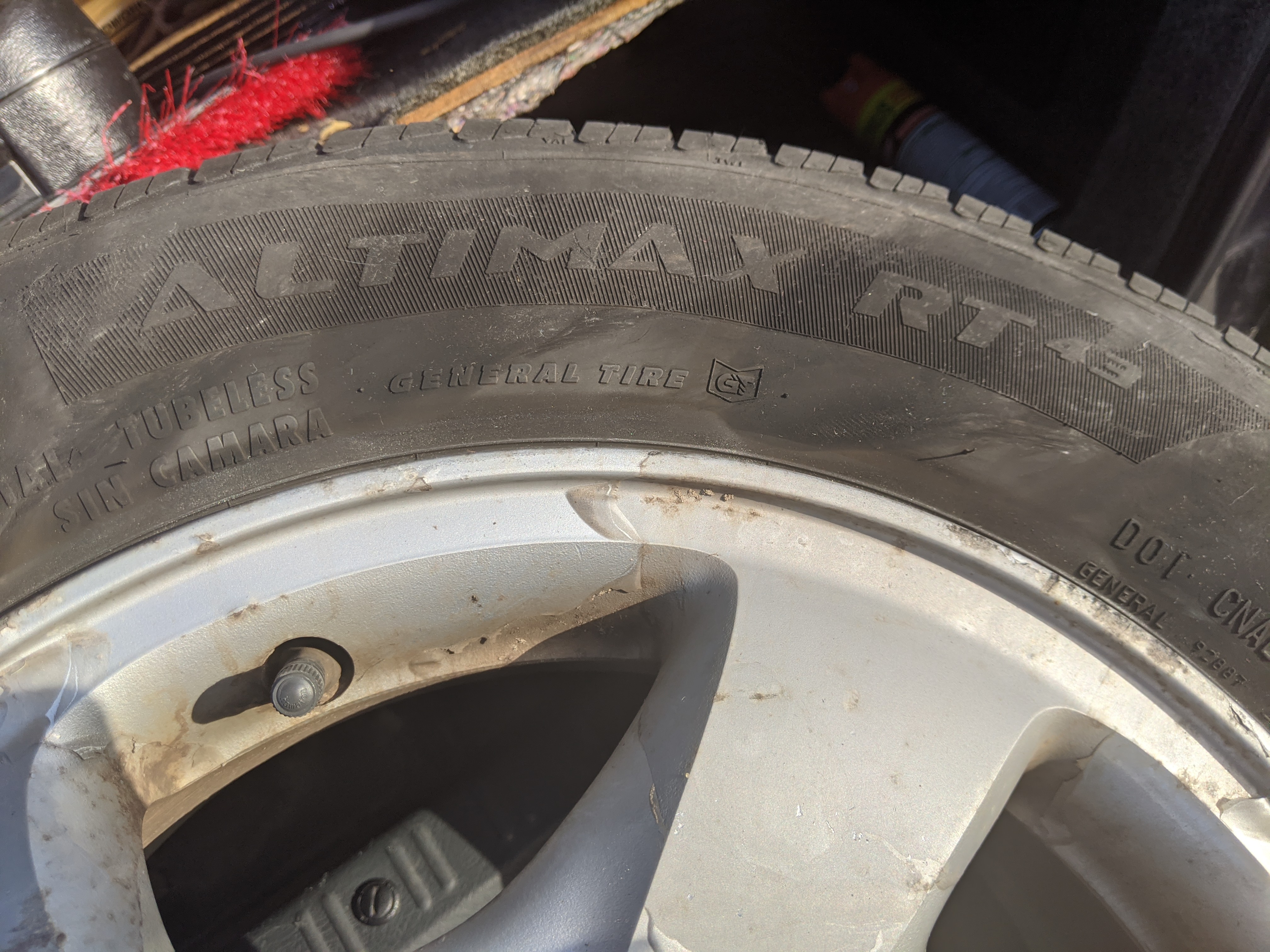 On Saturday 2020-11-01 I purchased a new tire. The pictures above helped me purchase the new tire. I purchased one General Altimax RT43 195/65R15 91 H Tire from Walmart for $85.99.
---
2020-12-26 electrical problems
On Saturday the 26th Blaise observed three problems with the car:
shifter did not release from park when starting (worked with override)
cruse control did not work
brake lights did not work
The common denominator is the brake switch, which we investigated. Eventually we found that the 20 A "stop" fuse which fuses the brake lights was being burnt out every time the brake was depressed.
Some splicing work for the brake light in the roof of the trunk was found to be shorting out. After fixing this problem, the car seems to work fine. However cruse control is still broken.
In the process of fixing this problem David reset the car computer by disconnecting the battery for several seconds. We also discovered that the rear passenger-side brake light was broken, which could be coincidental. The brake light was replaced the next day, working fine. Although we could not measure any problems with the brake switch, Blaise is still suspicious and would like to see that switch replaced.
---
2021-06-28 maintenance
Replaced oil, windshield wiper fluid.
---
CC0: no copyright