---
COVID-19
This memory summarizes my personal experiences of the COVID-19 pandemic. I've written it in first person as Blaise Thompson.
---
Today is the last normal day of work on campus. We have been told to prepare to shut down for at least eight weeks. It's hard to imagine that it will actually be that long.
---
Gas is cheaper than I have ever seen it in my lifetime. Near my friend Zach's home in Baraboo, gas is under $1.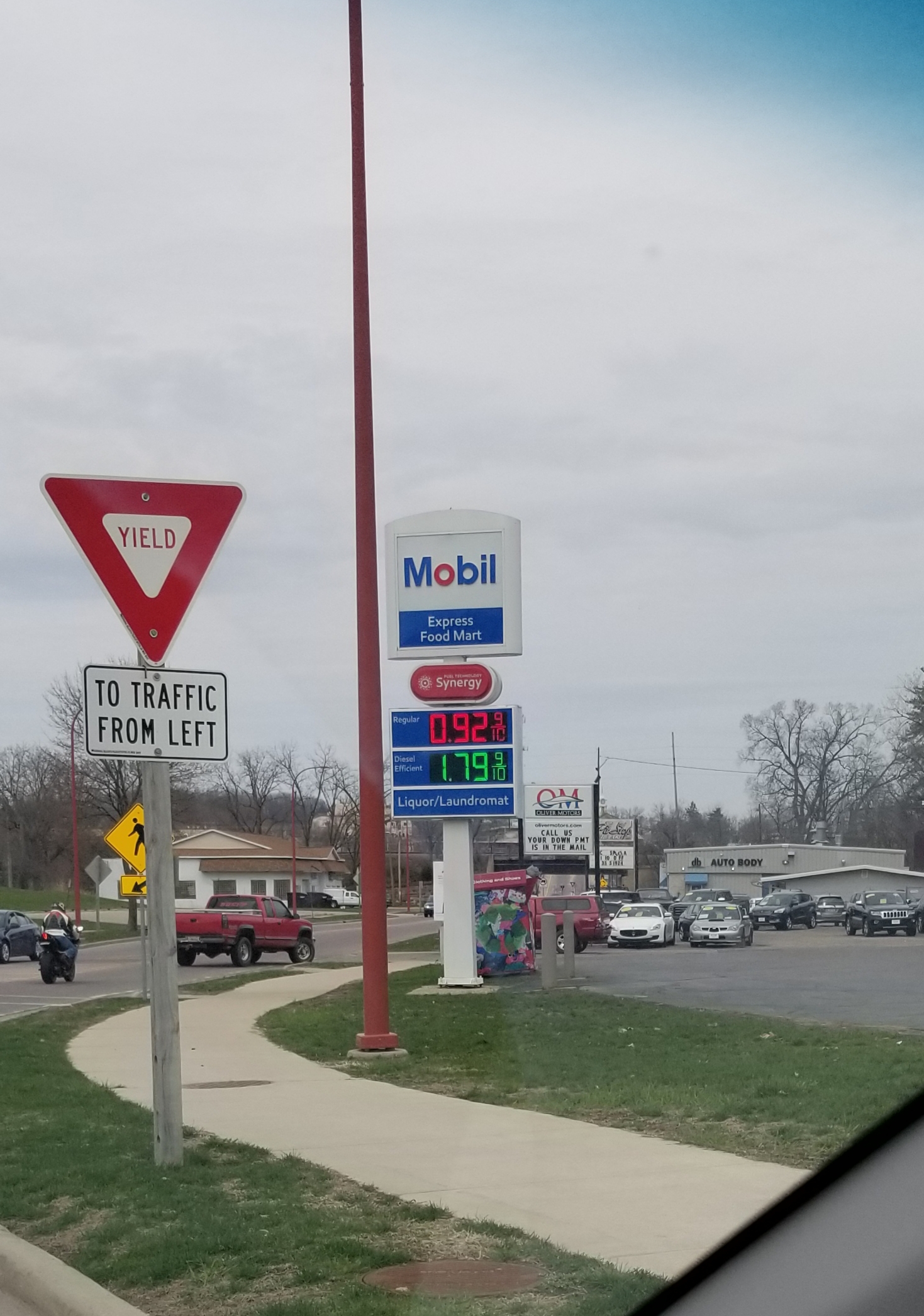 ---
I move back to Iowa City to live with my parents for the foreseeable future.
---
It's my birthday today. I turn 31 years old.
---
I move back to Madison.
---
Day 52 of work from home.
The chair of the Chemistry Department, Judith Burstyn, sends an update email entitled "Patience, please" [PDF]. In this email, Professor Burstyn clarifies that campus is not in control of the situation and there are no details to be had regarding plans to return to campus. She includes two attachments from Wisconsin Health Services:
---
Wisconsin Supreme Court Overturns The State's Stay-At-Home Orders
---
Day 62 of work from home.
I am partially furloughed from my job at UW-Madison. Essentially this means that I am forced to take four days (32 hours) of unpaid time off between now and the end of October. By "firing" me for this short period of time, the institution hopes to save money to compensate for decreased income. While I'm disappointed to have reduced income, I am impressed with the equity of campus' response: all staff and faculty are being furloughed together. Click here to read the furlough letter that I received: PDF.
---
Day 65 of work from home.
I finally receive my $1200 "Economic Impact Payment". To be fair, I signed up to receive the payment by mail rather than direct deposit. I am thankful that I have not lost my job.
---
Day 66 of work from home.
Again, the chair of the Chemistry Department sends out an email entitled "more patience". Read it here: PDF. The Department is preparing to organize for whatever campus needs.
---
Day 67 of work from home.
It's Memorial Day weekend. Last night I slept over at my friend Zach's house in Baraboo Wisconsin. Given the Wisconsin Supreme Court order, the local restaurants are now open again with reduced capacity (Baraboo is in Sauk County, not Dane). For the first time in weeks, I have brunch at a sit-down restaurant: Broadway Diner in downtown Baraboo. Things are different. They have every-other booth taped off, so customers cannot sit directly next to strangers. There are no paper menus, only QR codes to scan with your phone and download a PDF menu. There are no condiments, even salt and pepper, unless explicitly asked for. Still, it feels so nice to go back to relative normalcy. After brunch Zach and I go out to Devil's Lake for a nice long hike. There are lots of people enjoying the nice weather, and we see many rock climbers on the bluff.
---
Day 69 of work from home.
George Floyd dies at the hand of police officer Derek Chauvin [wikipedia]. This event feels like a tipping point for civil unrest in this country. Black lives matter.
---
Day 71 of work from home.
For the second time since work from home I get permission to temporarily enter the Chemistry Building. This time, I am picking up a bunch of small parts for a hardware project that I am trying to work on at home. Everything in the electronics shop is exactly as I left it.
---
Day 73 of work from home.
Again the Chemistry Department Chair emails about this situation. "Research reboot lite" [PDF]. This email shows that actual progress is being made. Campus is entering into "Stage 1" of reopening, which includes limited research restoration. This "Stage 1" will probably last through the month of June.
---
My gym (downtown Anytime Fitness) is open again. I've gained a lot of weight being sedentary, so it feels so good to exercise again.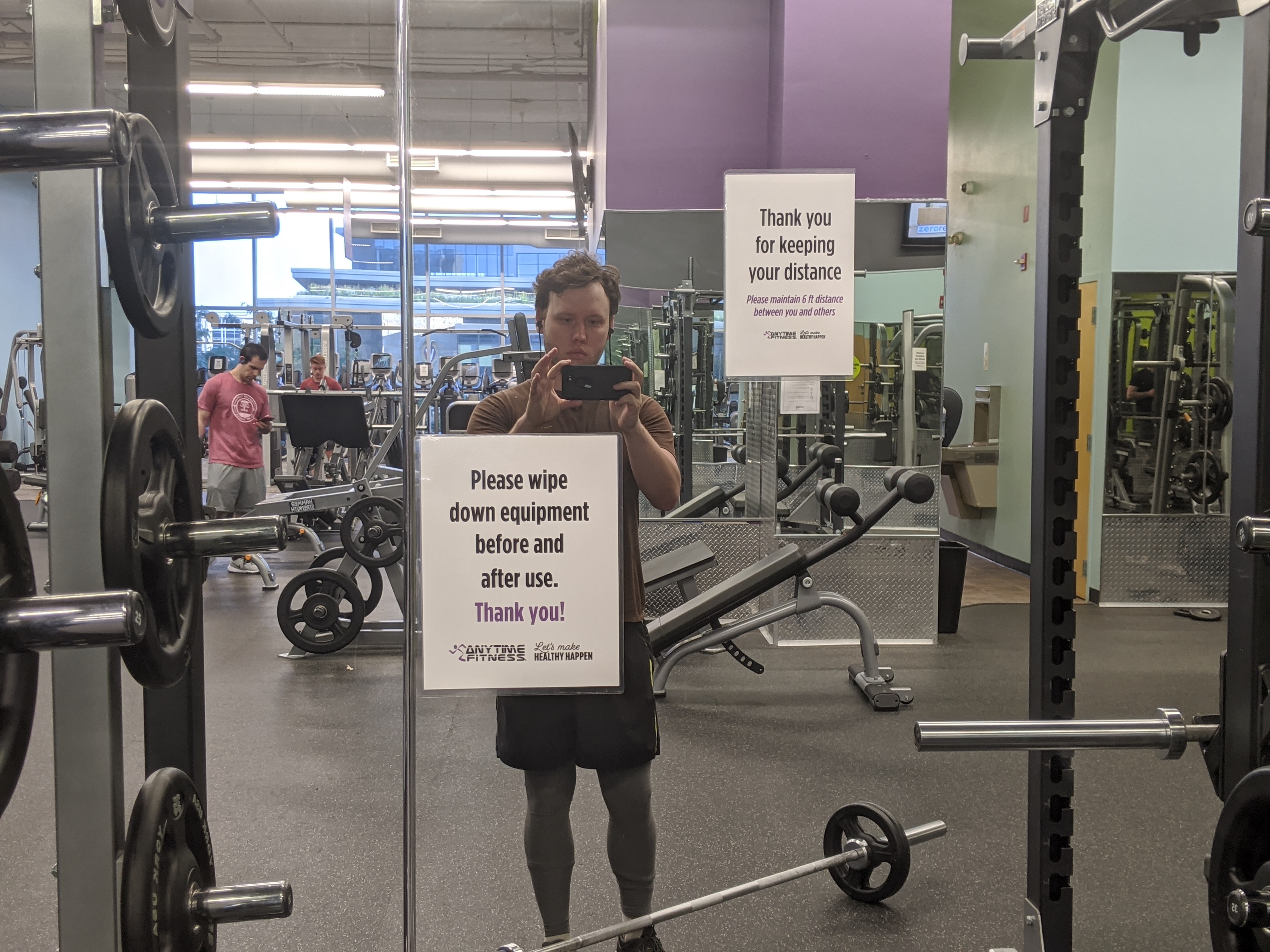 ---
Day 80 of work from home.
Research reboot stage one is beginning to come into focus. Finally, the department has a concrete plan for beginning research again: [PDF]. It will be very interesting to see how this all plays out.
---
Day 87 of work from home.
Chemistry department leadership again respond to the situation with COVID-19. They also address issues of diversity and inclusion, which are coming to a head in Academic Chemistry. Read Judith Burnstyn's letter: [PDF].
---
CC0: no copyright
---
built 2022-12-02 14:00:05 UTC